Pottery Painting Fun for everyone…
Starting over a decade ago in the heart of Hereford, this family run independent business is here for every occasion, celebration or just some family fun. Suitable for all ages, creative fun for everyone!
Pop into the shop or call us for more information.
• Booking/calling ahead is recommended incase we are running a mobile session.
• Our specialised paint is totally non toxic and non staining.
• The glaze used is 100% lead free and dishwasher-proof.
• Allow 7-10 days* for your painted pottery to be glazed, fired and ready to collect but please feel free to contact us if you have a special date in mind as we endeavour to pull out all the stops if needed sooner!
*some pottery may require 2 or more glaze firings or we may have a backlog during peak times.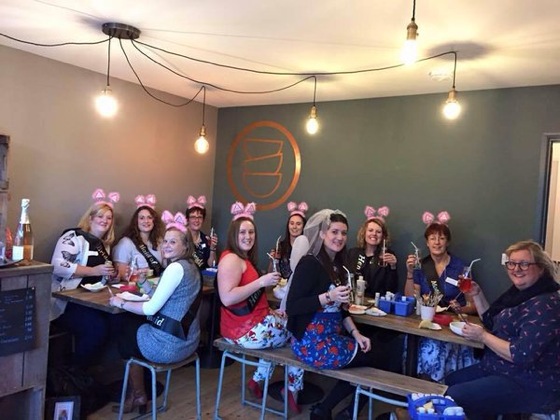 Children • Hen Do's • & More! Available for DIY take-away, for us to attend at your own venue or to hold in our Hereford shop.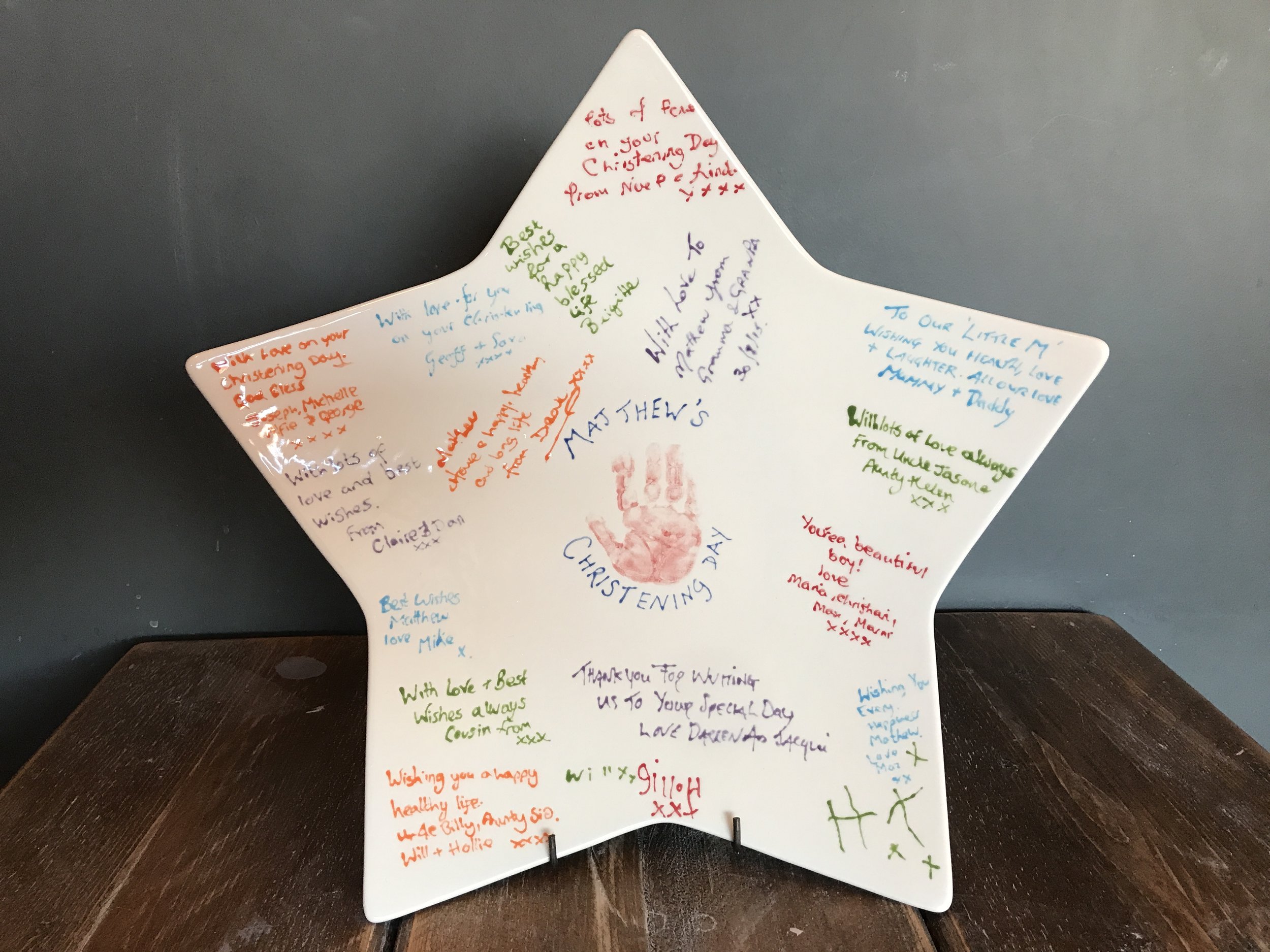 the perfect keepsakes for weddings • christenings • Anniversaries • & more!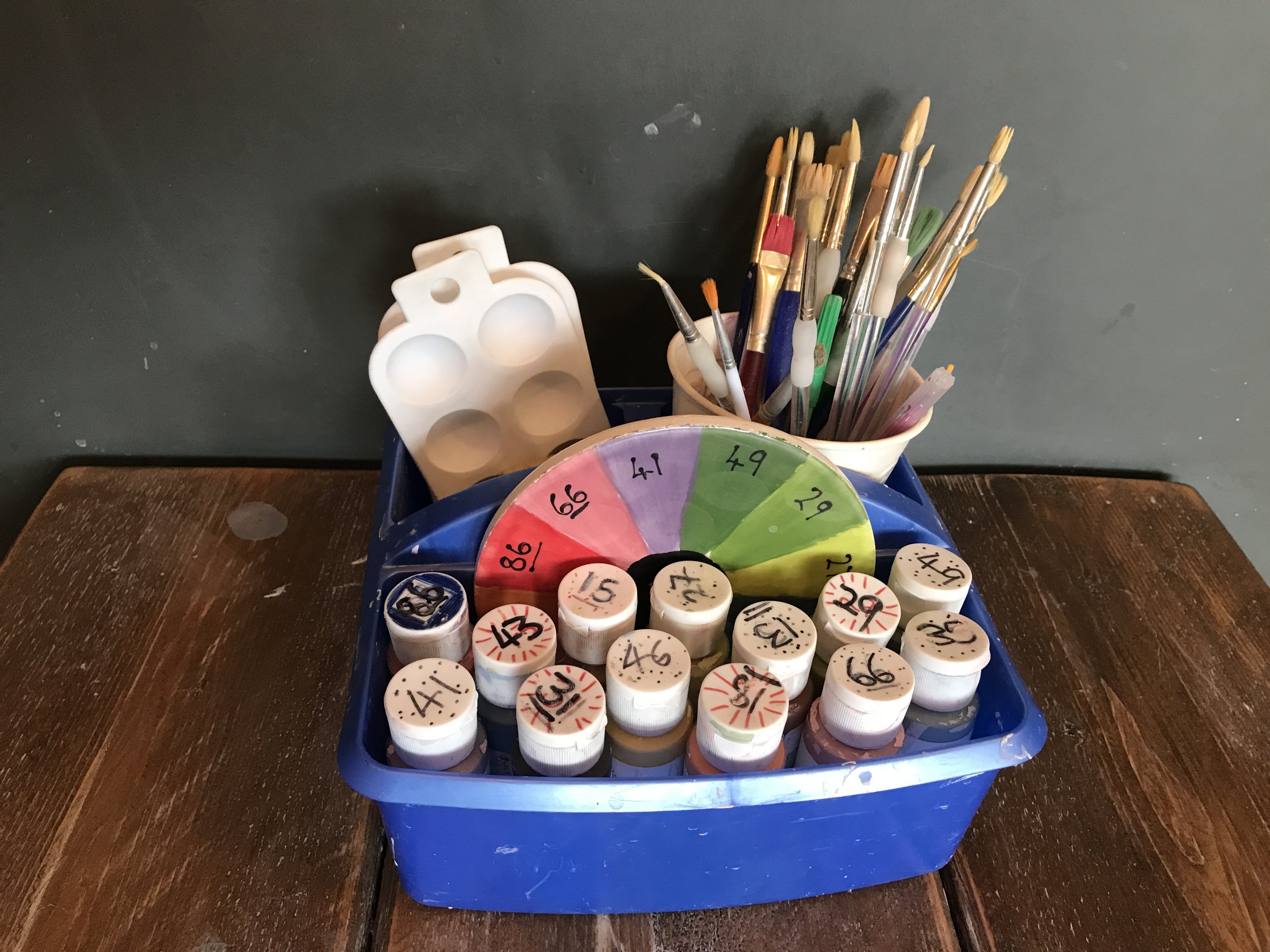 Paint at Home or In the Studio
Take away kits for pottery painting on the go. OR book a time to come into our Hereford studio.